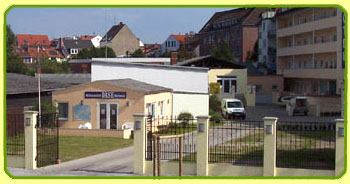 First of all we want to welcome you to our parking space for caravans.
My name is Hagen Kelber. I like caravanning too. Because of my own experiences, I tried to optimize the pleasant and not so pleasant things of a parking space for caravans..

1. Please check in at the reception of our Hanse Komfort Hotel.
2. The charge per caravan and day is 13.00 €.
3. Our communication room is available for you daily. Please keep it tidy.
4. Our supply station is open daily from 8.30 till 10.00 am.
5. You can use the effluent disposal free of charge.
6. You can fill up your caravan with water. We charge 2.00 € per caravan.
7. You can use our bathroom with bathtub in the caravan
area for 5.00 €.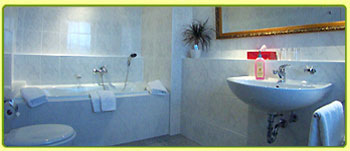 8. When you have paid the charge for the caravan
parking space you can use the toilets.
You'll get a code for it.
9. Our sauna in the caravan area is available for
5.00 € per person.
10.Washing machine and dryer are available too.
11.If you're hungry we welcome you in our small
restaurant / bar.


You can find different shopping facilities in the
area around the caravan parking space.
With tram no. 2 you can go directly to the old city centre of Bremen.
Tram no. 10 brings you directly to the main train station.
If you have any questions or wishes, please don't hesitate to ask us.
We wish you a pleasant stay in Bremen!
Your Hanse Komfort Hotel team.


Hanse Komfort Hotel
Hastedter Heerstrasse 104
28207 Bremen
Tel. 0421/790 30-0
Fax 0421/790 30 30
Email: info@hanse-komfort-hotel.de